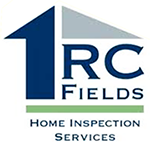 The Basics of Heating Systems: For Real Estate Agents (1 Credit)
May 31, 2019 11:00 AM
Presented By: Ryan Sinkfield
REGISTER NOW
Course Location
Keller Williams - Classic Realty NW
7365 KIRKWOOD COURT N STE. 200
Maple Grove, MN 55369
Course Summary
One of the house's most integral operating systems is the heating system. As a result, potential buyers may have questions or concerns about the condition of a home's heating system. Real estate agents will be able to serve as advocates for their clients during the home buying process as a result of participating in this course.
Learning Objectives
By the end of this course, participants will be able to:
• Describe the steps a home inspector takes when inspecting a heating system as well as the appropriate recommendations an inspector is qualified to make regarding a heating system.
• Identify and describe the fundamental components and characteristics of heating systems.
• Describe characteristics and risks associated with gas furnaces.
• Locate furnace maintenance recommendations.
Continuing Education Credits
Real Estate Continuing Education (Minnesota)
1.00 Continuing Education Credit Hours
Price: FREE (No Fee)

Having fully met the requirements of the Minnesota Department of Commerce, the following course has been approved for 1 continuing education hour. Course Approval #1026870 . Provider Approval # 21028488
Contact Us
REGISTER NOW